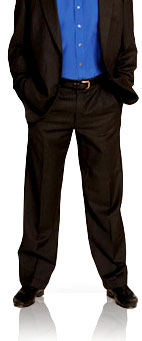 A Simple Sales Letter Generated $76,894 In New Business For Me.
Please Allow Me To Show You How To Write One Just Like It…For FREE
From: Mark Satterfield
RE: Instant Powerful Money Making Sales Letters & Emails
Dear Friend,
Welcome to Gentle Rain Marketing's Money Making Sales Letters & Emails.
My name is Mark Satterfield and since 1992 I've been teaching people just like you how to quickly and easily write sales letters and emails that get brand new clients to CALL YOU…Letters & Emails that attract eager customers like the world's most powerful magnet.
The key is to have a structure for writing your sales letters and emails. A step-by-step system that takes the guesswork, time and frustration out the process. In short, marketing messages that get your more businesses. When you use a proven structure, you know precisely what to say and how to say it. No more fumbling around…no more trying to figure out what to say. Now you're able to write sales letters and emails in a matter of minutes. (And then sit back and watch orders come in!)
And that's what I'm going to show you how to do in my FREE 10-Day mini-course, How To Write Sales Letters & Emails That Get You A Flood Of New Business
I encourage you to read the testimonials that appear below from people just like you who I've helped overcome writers block, and taught how to easily write sales letters and emails that get your phone ringing like mad with new customers.
If getting more brand new clients is a mission critical priority for you, then you need to sign up right now for my 10-part email mini-course. I'll send you one content-rich lesson per day directly to your in-box-starting right now! I'm going to show you precisely…step-by-step…how to write sales letters and emails that make your prospects want to buy!
In my FREE Mini-Course You'll Learn:
How to write an opening sentence that GRABS your reader's attention and compels them to read the rest of your message.
What to put in your subject line of your sales email that will increase your open-rate by up to 88%
Power Words…These are the psychological phrases that get your readers to subconsciously do precisely what you want them to do. I've heard some people call this called Mind-Voodoo, but it's definitely powerful stuff.
What's the ideal length for your sales letter or email? There are lots of opinions, but this is what RESEARCH proves how long they should be.
Closing with POWER. Your sales letter or email is only as powerful as the RESULT IT GETS. That's why you need a CLOSING PARAGRAPH that compels readers to do what you want.
How to get into the "mind of your reader" and write copy that makes your reader believe that you're writing exclusively to them. (Even if you're blasting it out to dozens, hundreds or even 1,000s.)
How to make sure your sales letter (or email) gets to the intended reader. You may find this hard to believe, but if you don't do this one thing, your letter will go straight into the trash.
The power of the PS. You may have heard that the PS is the second most read part of a sales letter. But do you know what to put in it that will make your readers sit up and pay attention?
Writing a B2B sales letters is quite different than writing to consumers. Here are the subtle changes you want to make in your copy that will get hard-to-reach decision makers to open, read and act on your message.
How sell "invisibly" in your sales copy.
Get your letters and emails past the screeners. Your marketing message doesn't do you any good if it gets screened out. Here's how to avoid that fate.
You've probably heard that you want to sell "Benefits" and not focus just on "Features". But do you know how to create Benefit Statements that make people pick up the phone and call you?
These are the best ways to answer your reader's questions and overcome objections.
How to use sales stories in your letters to get readers to identify with your message. This is one of the most powerful methods you can use to convert a skeptical reader into a raving fan.
And much, much more!
Yes Mark! I Want to Learn The Secrets Of Writing Sales Letters & Emails That Create A FLOOD of New Clients!
Send Me My Free 10-Day Mini-Course Today!
You Will Receive the First Lesson In your Inbox Immediately

100% Spam Free! I value your email privacy. You may unsubscribe at anytime
Just LOOK at What These Business Owners & Sales Professionals Say About My Sales Letter Secrets Newsletter
"$8,650. That's the additional income I made last month by following your advice in your newsletter. What else can I say but, THANKS!"
- Larry Barnes, Weston MA
"I would like to say how helpful I found the newsletter to be in creating sales emails that actually get opened and read. I've increased my response rate by 32%, all by following one suggestion you made and changing what I put in the subject line."
-Michael George, Tucson, AZ
"The hardest part about writing for me was how to get started. I'd write, re-write, re-re-write the first sentence and literally spend an hour just doing that. Now I know how to "hook" attention and I can get an entire sales letter written in a fraction of the time it took me to write one sentence."
- Betty St. Faren, Shreveport, LA
"Mark's newsletter taught me a very valuable point which is how important it is to get 'inside the mind' of the person you're writing to. So many of my previous letters had either sounded extremely bland or overly scripted. Now that I've learned how to write in my own 'voice' my response rate has doubled. Thanks, you've got a loyal reader."
- Tom McIntosh, Ladue, MO
"I always struggled with how to get readers to do what I wanted them to do when they finished reading my sales emails. Your lessons on how to write a compelling 'call to action' really struck a cord. I've created a sales letter template as a result of your advice so now when I sit down to write I've got something that jump-starts my creative juices. And best of all, these letters are really pulling in the results I want."
- Andrea Nottingham, Boston, MA
"Before I subscribed to your newsletter I had gotten some free sales letter templates which haven't been anywhere as helpful as your newsletter. There was one particular piece of advice that helped me out the most. That was about using psychological anchors to create a burning desire in the reader's mind. I don't know if I would exactly call this 'mind-ninja tricks' but I'll admit they're close. Anyway, whatever they're called, I can tell you that they are very effective."
- Andy Grossman, San Diego, CA
"Since I started my business I've been relying on word of mouth and referrals for my new businesses. It's only been recently that I've had to do some marketing and to be truthful, I wasn't real sure how to start. What I like best about the newsletter is the fact there is information that I can always refer back to. I've saved each issue in a folder on my desktop and whenever I have a concern or question the newsletter is available for me to look through."
- Melissa Cohen, Lincoln, NE
"I just got promoted to a sales job and my boss leaves it up to me to find new clients. I hate the idea of cold calling and love the idea that an email could get clients to call me! But I really don't know how to write very well. After subscribing to the newsletter I discovered that this really isn't that hard if you follow a structure and a system. I used the idea for the opening sentence and found after that the rest of the letter just 'flowed'. The results speak for themselves. Can't wait for the next issue."
- Trish Abbott, Morristown NH
"Mark knows how to write sales letters. But more importantly he knows how to teach others. Would you have thought to use psychological anchors in your letter? I didn't even know what the heck they were. But now that I've been using them for while I can tell you that they're what make a persuasive sales letter, persuasive."
- Ben Young, Robbins Mount, NC
"I love how much information is given in the newsletters. I went from knowing nothing about how to write sales copy to routinely getting a
double digit response."
- Nick Meadows, Charlestown, SC
Sign Up For Your Free Secrets Of Writing
Sales Letters & Emails That Create A
FLOOD of New Clients Newsletter Now!
Thanks!
Mark,




Gentle Rain Marketing Inc.